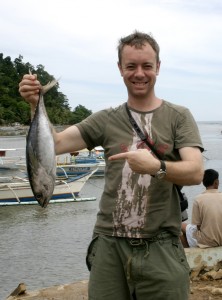 I'm a travel writer and broadcaster based in the UK.
Right now, I'm working several days a week for search and social media company iCrossing as Travel Editor, writing and commissioning travel articles for major tour operators and airlines. In between times I'm writing freelance features for newspapers and magazines.
I started this blog a couple of years ago with no real idea of what exactly I'd write about.
Not much happened... and then I wrote a post about the future of travel writing and how the job is being changed radically - often in quite scary ways - by the impact of the web. And the comments came thick and fast.
I'd found my topic.
Whether you're a travel writer, a travel PR person, an editor or a rookie travel writer, I hope you'll find debate, opinion and ideas here that stimulate you and make you want to contribute too.
Thanks for reading and for commenting!